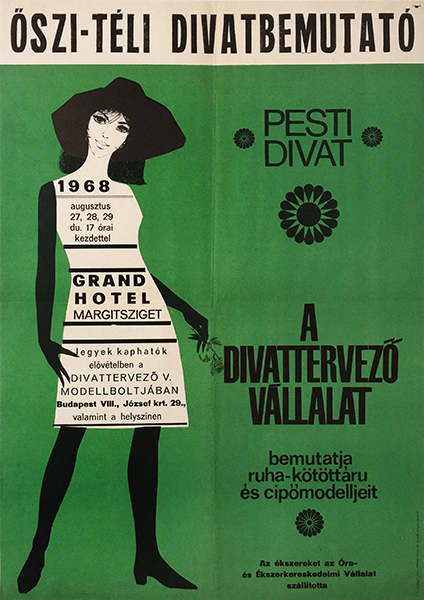 Description:
Fashion poster with the following inscription: Budapest style. The fashion designer factory presents its knnitwear and shoe models. The details of the event (time, date and place) are displayed on the dress of the lady character.
Fashion posters were common at the time as fashion was important in the everyday life, unlike in the 1950s, when the ideal woman was a masculin worker. The end of the decade fashion became more and more important: girls and women returned to more pretty and fashionable dresses and many fashion- and cosmetic-related advertisements appeared on the streets and in the magazines.
The poster was made with paper cut-out technique that was often used by graphic designers in the 1960s.