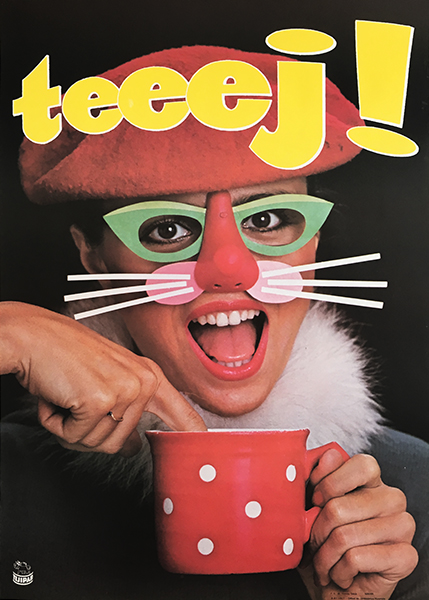 Miiilk! - Drink more milk!
Hungarian title:
Teeej!
Size:
A1 1 Sheet (cca. 59 x 84 cm)
Condition:
Fine, light wear.
Material:
Paper, offset lithography.
Price: US$600
Description:
Milk! (stylized: Miiilk!) is a humorous advertising poster designed by Jozsef Toth. The poster doesn't advertise any trademark, it only popularizes the consumption of milk. It was common in the socialist era that commercials popularized products as in that economic context there was no real competition on the market, hence brands did not really exist.
This was a the Hungarian relative of the Got milk? campaign in the United States.