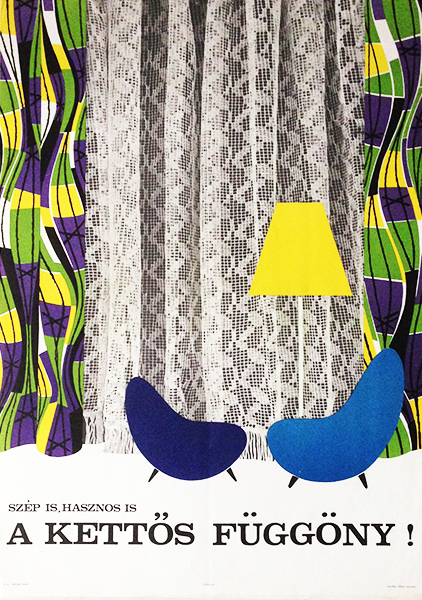 Description:
The double curtain is beautiful and useful is a 1964 vintage Hungarian interior design and decoration commercial advertising poster.
Decorative retro design poster, promoting the use of textile blinds combined with white thread curtains.
The design is based on a photo of an interior decoration which reflects the contemporary fashion of the era. The typical visual culture of the 1960s is represented here in a style known today as "retro" or socialist modernism that defined the furniture, architecture, and graphic design of the period. It combined typical socialist subjects (the life of workers, factories, family, agriculture) with a modern attitude and style. This tendency, now called soc-modern, became significant in the Eastern bloc in the 1960s.