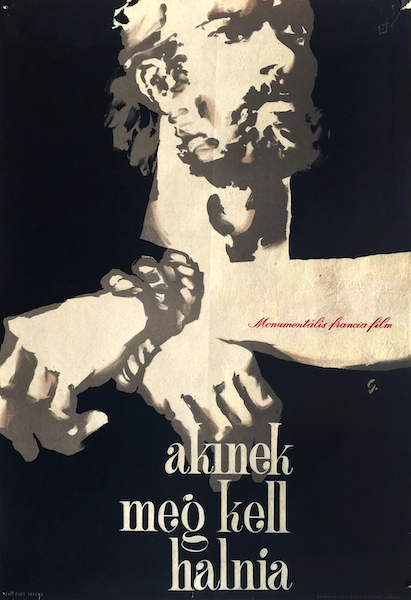 He Who Must Die
Hungarian title:
Akinek meg kell halnia
Size:
A2 1/2 Sheet (cca. 42 x 59 cm)
Condition:
Fine, light fold marks and wear, small tears.
Material:
Paper, offset lithography.
Price: US$400
Description:
He Who Must Die is a 1957 vintage Hungarian movie poster designed by Lajos Gorog.
He Who Must Die (French: Celui qui doit mourir, Italian: Colui che deve morire) is a 1957 French film directed by Jules Dassin. It is based on the novel Christ Recrucified (also published as The Greek Passion) by Nikos Kazantzakis. It was entered into the 1957 Cannes Film Festival.
In a Turkish-occupied Greek village shortly after World War I, villagers put on a Passion Play, with ordinary people taking the roles of Jesus, Peter, Judas, etc. Staging the play leads to them rebelling against their Turkish rulers in a way that mirrors Jesus's story. (source: wikipedia.org)