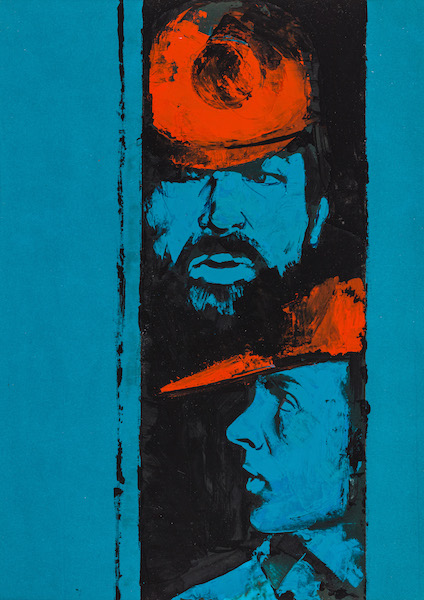 Go for It!
Hungarian title:
Nyomás utána!
Condition:
Fine, light wear.
Material:
Paper, collage, paint.
Price: US$2000
Description:
Go for It! is a 1984 Hungarian movie poster maquette designed by Lajos Gorog for a Bud Spencer and Terence Hill film.
Go for It (Italian: Nati con la camicia) is a 1983 Italian comedy film and spy movie parody starring Terence Hill and Bud Spencer. It was filmed in Miami, Florida.