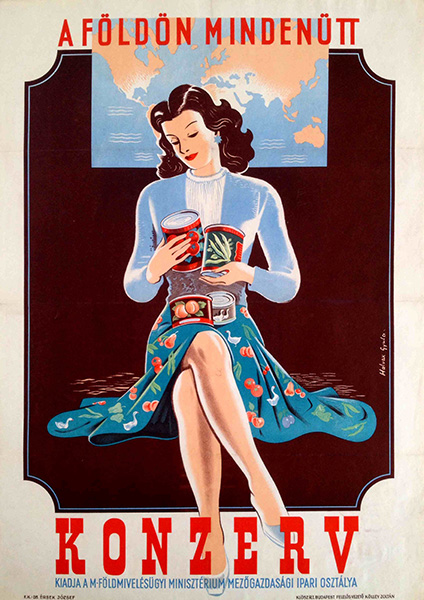 Description:
Can - Everywhere in the world is a 1947 vintage Hungarian commercial advertising poste designed by Gyula Halvax.
A poster for canned fruit and vegetable from the years after WW2. During the 1940s, canned foods became a highly important product of he food industry.
The poster was published by the Ministry for Agriculture and Commerce, which means, that it was part of a general propaganda for the use of canned food.
The elegant woman figure makes the composition very decorative. She is a beautiful and modern house wife; she is dressed like a modern lady.
Gyula Halvax (1906 - 1984) was a painter. He studied under Jozsef Rippl-Ronai and finished his studies in 1929. He worked as a painter in several Hungarian cities.