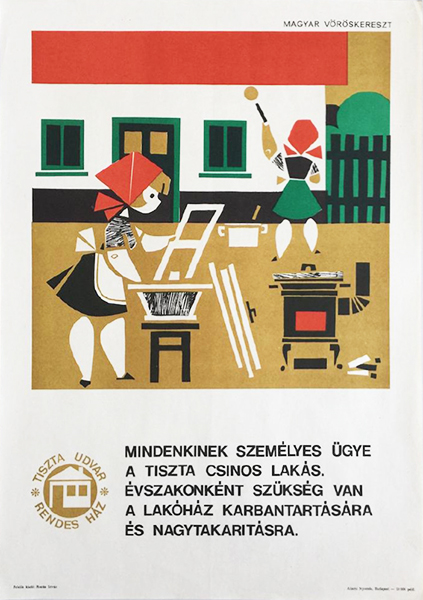 A clean and pretty apartment...
Hungarian title:
Tiszta, csinos lakás....
Size:
B2 (cca. 50 x 70 cm)
Condition:
Fine, light fold marks and wear.
Price: $200
Description:
Propaganda poster for the Hungarian Red Cross. The text says: 'A clean and pretty apartment is a personal matter for all of us. The maintenance and a thorough cleaning of the flat should be done in each season'. The paper cut-out composition shows two women working around the house, washing and cleaning.