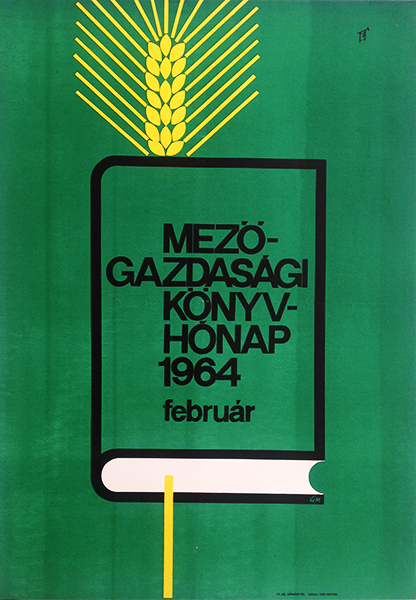 Agricultural Book Month 1964
Hungarian title:
Mezőgazdasági könyvhónap 1964 plakát
Size:
B2 (cca. 50 x 70 cm)
Price: $120
Description:
Original Hungarian vintage event poster from 1964 by Mátyás Gaál.
Simple but decorative poster for an Agricultural Book Month which took place in February, 1964.
The design shows a book drawn with one single line and a wheat-stark which serves as a tassle in the book.