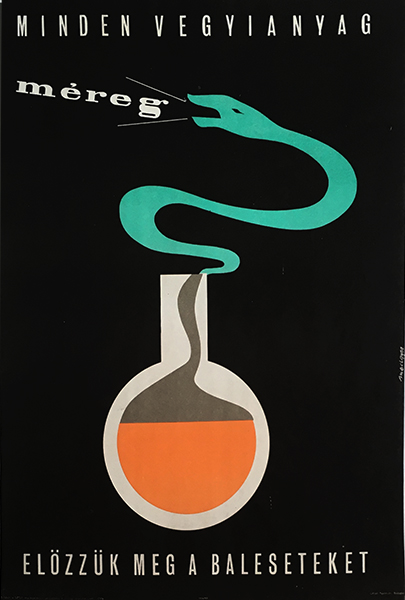 All chemicals are poison
Hungarian title:
Minden vegyianyag méreg
Size:
B2 (cca. 50 x 70 cm)
Condition:
Fine, restored.
Price: $240
Description:
All chemicals are posion is a 1960s vintage Hungarian work safety propaganda poster designed by Jozsef Medgyes.
Decorative safety propaganda poster from the 1960s. The text says: All Chemicals are Poison. Prevent Accidents. The author of the design used the snake as the symbol of poison to visually express the message of the poster.