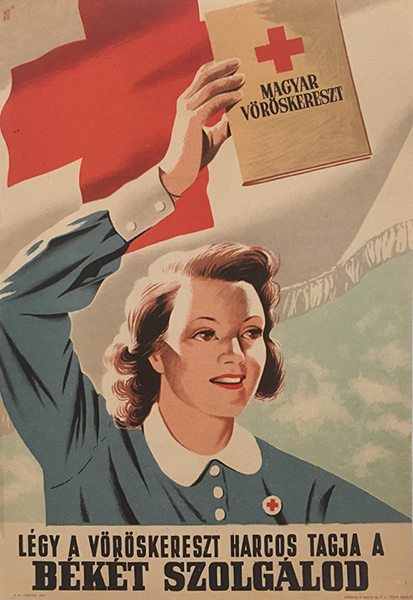 Become a militant member of the Red Cross, your serve peace!
Hungarian title:
Légy a Vöröskereszt harcos tagja a békét szolgálod!
Size:
A2 1/2 Sheet (cca. 42 x 59 cm)
Condition:
Fine, light creases and a few small tears around the border.
Price: $480
Description:
Become a member of the Red Cross! is a 1952 original vintage Hungarian communist propaganda poster by Matyas Gaal int the socialist realist style.