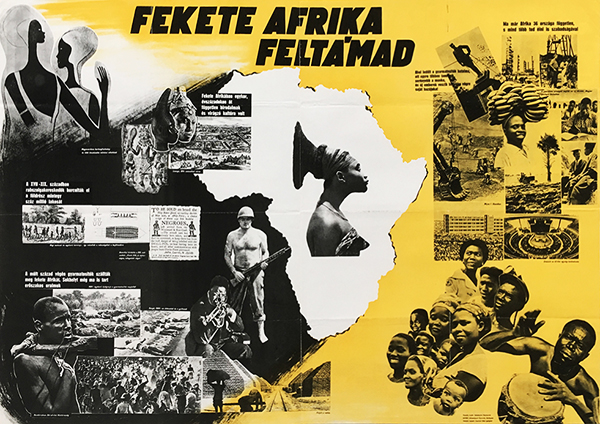 Black Africa resurrects
Hungarian title:
Fekete Afrika feltámad
Size:
B1 (cca. 70 x 100 cm)
Condition:
Fine, fold marks, creases, wavy paper.
Material:
Paper, offset lithography.
Price: $1600
Description:
Black Africa resurrects is an original vintage communist propaganda poster from 1965.
In Black Africa, for hundreds of years, independent empires and vibrant cultures thrived, but then slave traffickers deported one hundred million people from the continent. After that, colonialists invaded the continent, which have left lasting scars. But today 36 nations are independent, and more and more are able to live free from oppression.