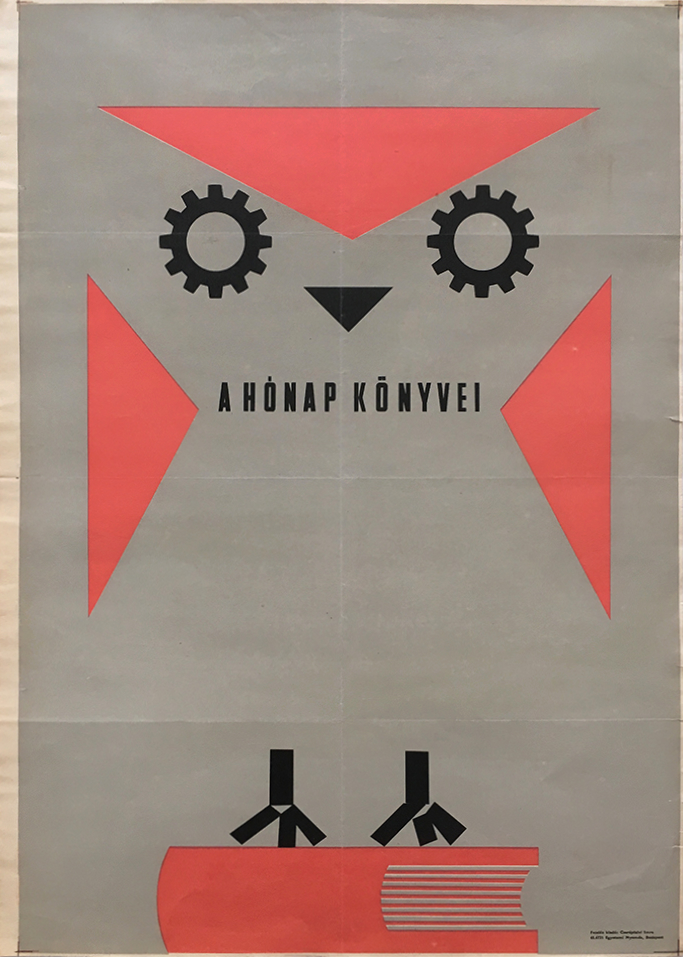 Books of the month
Hungarian title:
A hónap könyvei
Size:
B2 (cca. 50 x 70 cm)
Condition:
Fine, fold marks, creasing and a few small tears along the border.
Material:
Paper, intaglio.
Price: $600
Description:
Minimalist, geometric composition to promote the Books of the Month event. The elements of the design shape an owl standing on the book. The eyes of the owl are made of gear wheels. Those, the owl itself and the book is a reference to an intellectual and cultural event.