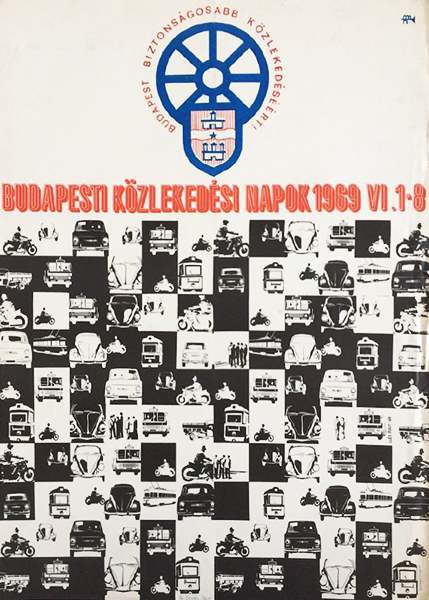 Description:
Original Hungarian vintage event poster 1969 by Judit Illes.
The graphic design resembes op-art style. In the bottom black and white squares are placed randomly with different vehicle's burned photography (motorbike, tram, car) in each. Above them, the name of the event appears in red, creating a strong contrast. On the top of the poster the socialist coat of arms of Budapest is depicted, with the red star in the middle. The coat of arms is integrated in the stylized image of a wheel, the symbol of transport.
The black and white part of the composition recreates the buzz of the city with the dynamic arrangement of the squares. The name and date of the event pops out and catches attention.