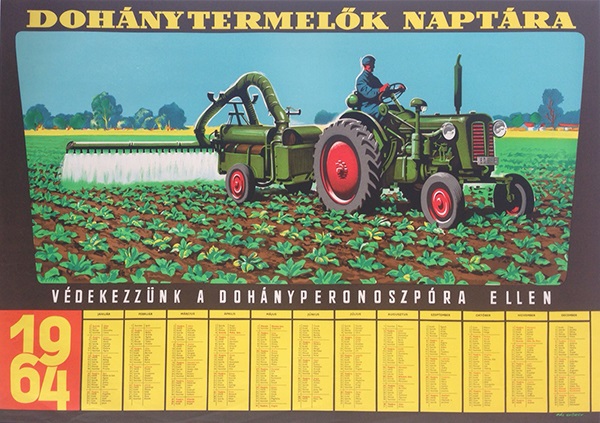 Calendar of Tobacco Producers
Hungarian title:
Dohánytermelők naptára
Size:
A1 1 Sheet (cca. 55 x 84 cm)
Price: $150
Description:
Poster and calendar with agricultural topic. The design is typical for the Socialist Realism. It shows the product, the tobacco plant and a calendar for the year 1964. The poster alos reminds the producers to protect their plants against downy mildew disease of tobacco.