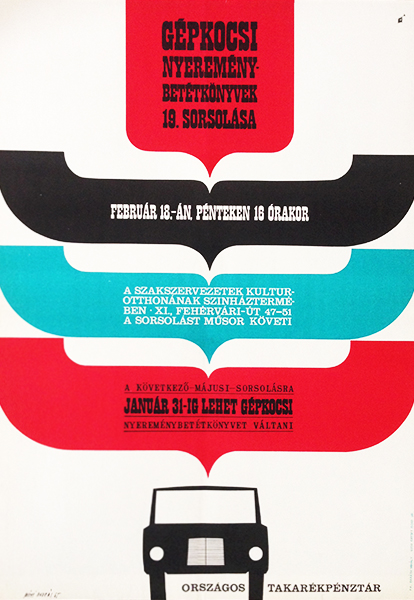 Car lottery bond
Hungarian title:
Gépkocsi nyereménybetétkönyv
Size:
B2 (cca. 50 x 70 cm)
Condition:
Fine, light fold marks.
Price: $160
Description:
The poster announces the date and place of the 19th drawing of the car premium bond. It also tells the deadline of buying a premium bond for the next drawing.