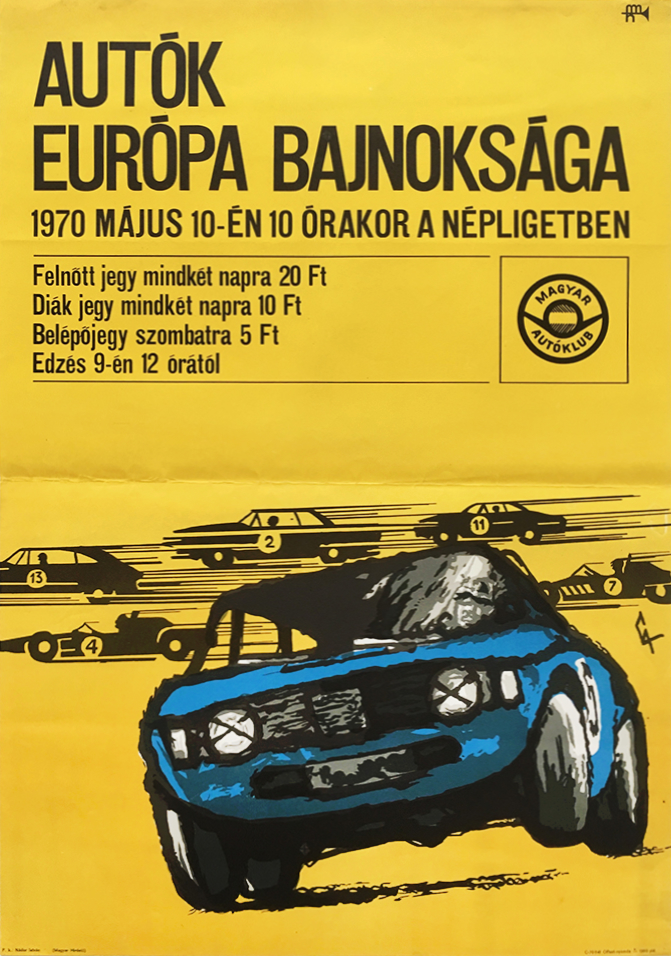 Car Racing European Championship
Hungarian title:
Autók Európa Bajnoksága
Size:
B2 (cca. 50 x 70 cm)
Condition:
Fine, horizontal fold mark, discolouration at the bottom right border.
Price: $600
Description:
Beautiful original vintage automobilia poster from 1970, advertising the Car Racing European Championship in Budapest. The poster was designed by Antal Gunda.
The poster promotes the European Car Racing organized by the Hungarian Auto Club (Magyar Autoklub).
The event took place at Nepliget on May 10, 1970. Besides the time and place of the event the entrance fees for adults and students are also listed on the poster.