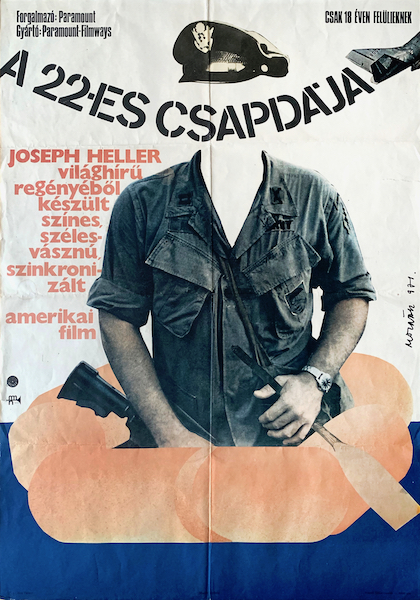 Catch-22
Hungarian title:
A 22-es csapdája
Size:
A1 1 Sheet (cca. 59 x 84 cm)
Condition:
Very good, fold marks, small tears and creasing along the borders, fading.
Price: US$240
Description:
Catch-22 is a 1971 vintage Hungarian movie poster designed by Kalman Molnar.
Catch-22 is a 1970 American film.
A man is trying desperately to be certified insane during World War II, so he can stop flying missions.
Director: Mike Nichols
Writers: Joseph Heller (based on the novel by), Buck Henry (screenplay by)
Stars: Alan Arkin, Martin Balsam, Richard Benjamin
(source: imdb.com)