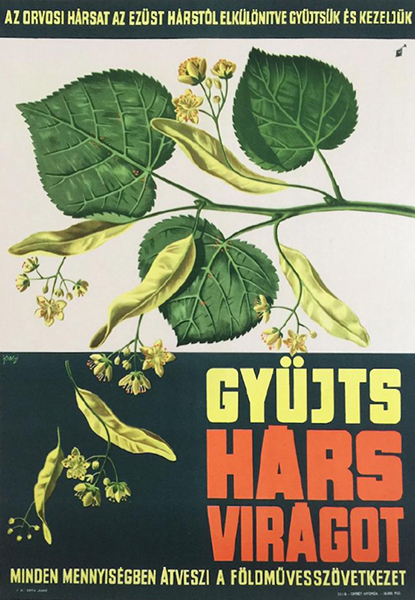 Collect linden flowers
Hungarian title:
Gyűjts hársvirágot
Size:
B2 (cca. 50 x 70 cm)
Condition:
Fine, light fold marks and wear.
Price: $160
Description:
Original Hungarian vintage propaganda poster by Tibor Gonczi Gebhardt from 1960.
The poster intended to motivate peopleto collect linden flower. It gives some instructions on how to store them properly. The poster consists of a realistic depiction of the plant and bold typography.