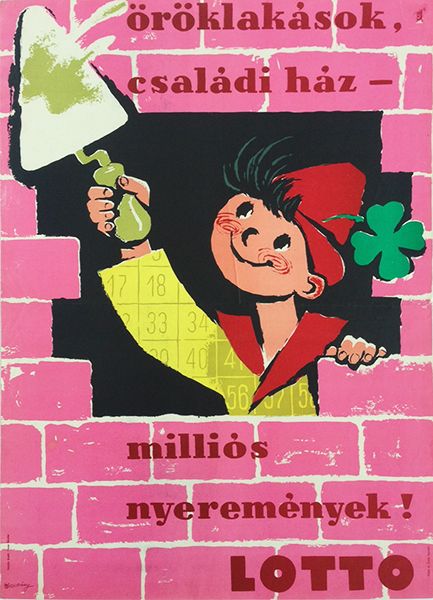 Condos, Family house, Millions in prizes - Lottery
Hungarian title:
Öröklakások, családi ház - milliós nyeremények! LOTTO
Size:
B2 (cca. 50 x 70 cm)
Condition:
Very good, fold marks.
Price: $400
Description:
Poster for the lottery game. The text says: condos, family house, millions in prizes. The young boy with the four leaf clover in his hat was a very popular recurring figure on lottery posters by János Macskássy. It was common in the 1960s to use charming characters as signatures of certain brands.