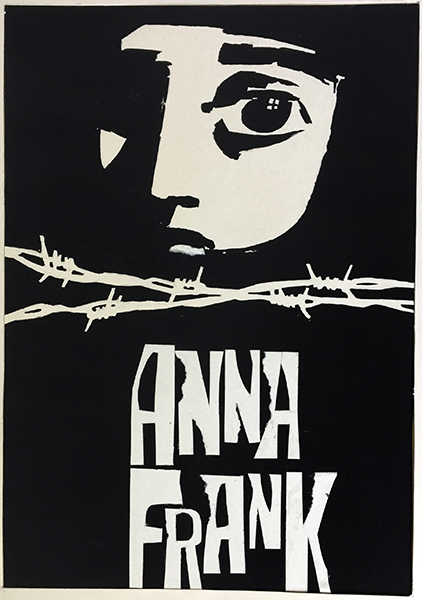 Diary of Anne Frank, The
Hungarian title:
Anna Frank naplója
Size:
Tram poster (cca. 17 x 24 cm)
Material:
Paper, collage, paint.
Price: $800
Description:
Poster maquette for a classic movie based on a book: The Diary of Anne Frank.
This great original artwork was not used for the printed poster.
Annelies Marie "Anne" Frank (1929 – 1945) was a German-born diarist. One of the most discussed Jewish victims of the Holocaust, she gained fame posthumously following the publication of The Diary of a Young Girl, in which she documents her life in hiding from 1942 to 1944, during the German occupation of the Netherlands in World War II. It is one of the world's most widely known books and has been the basis for several plays and films. (source: wikipedia.org)
(tempera on cardboard and paper collage letters)