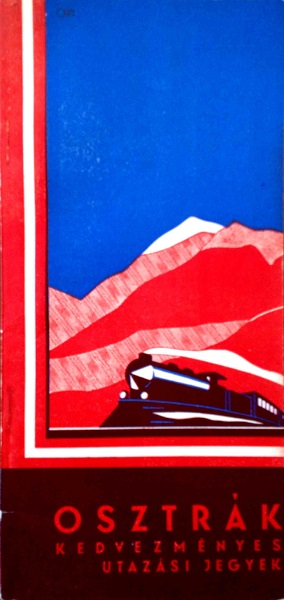 Discounted tickets to Austria
Hungarian title:
Osztrák kedvezményes utazási jegyek
Price: $80
Description:
The ephemera gives information to the Hungarian people who would like to travel to Austria. It contains information both for those who travel alone and those with company about the discounts provided by the Austrian Railway. It also contains descriptions about sites to visit in Austria.
The cover was designed by Tihamér Cemiczky who was among the greatest modernist graphic artists between the 1930s and 1950s. This design is also a very beautiful example of the modernist style.
Size: 11,3 x 23,7 cm