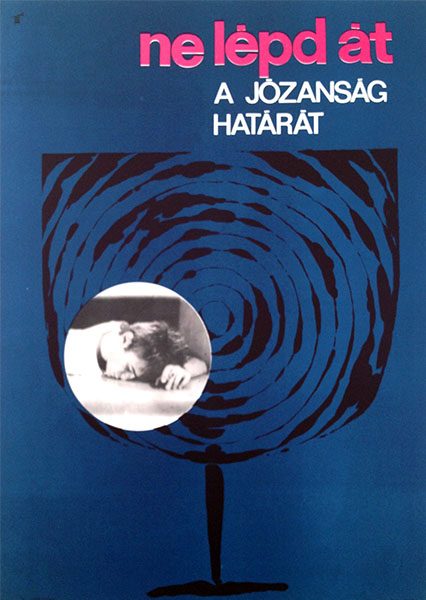 Don't step over the border of sobriety
Hungarian title:
Ne lépd át a józanság határát
Size:
B2 (cca. 50 x 70 cm)
Condition:
Fine, light fold marks and wear.
Price: $200
Description:
The poster warns youngsters to pay attention and don't drink too much. The blurry picture of a sleeping kid on a wine glass shaped background suggests that if you drink too much you won't be able to pay attention in school the next day.