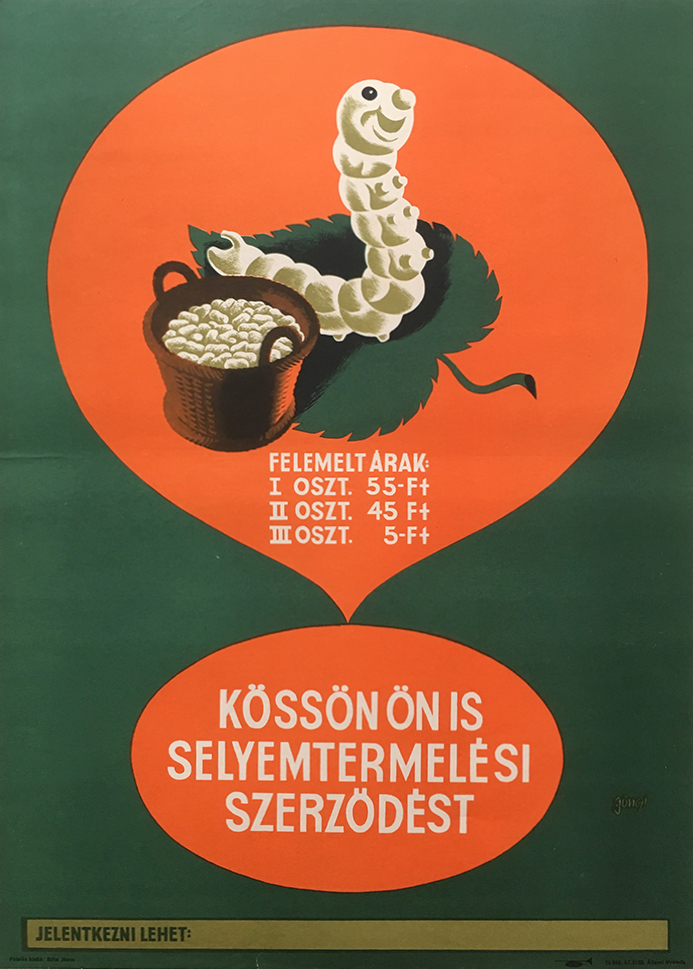 Enter into a Contract for Silk Production
Hungarian title:
Kössön Ön is selyemtermelési szerződést
Size:
B2 (cca. 50 x 70 cm)
Condition:
Fine, horizontal fold mark, one tear at the bottom.
Price: $120
Description:
Poster by Tibor Gönczi Gebhardt for a governmental campaign. The poster calls people to enter into a contract for silk production. It also shows the upraised prices of different silk qualities: first class product costs at least 55 Hungarian forints, second class product costs 45 Hungarian forints and third class product costs at least 5 Hungarian forints.