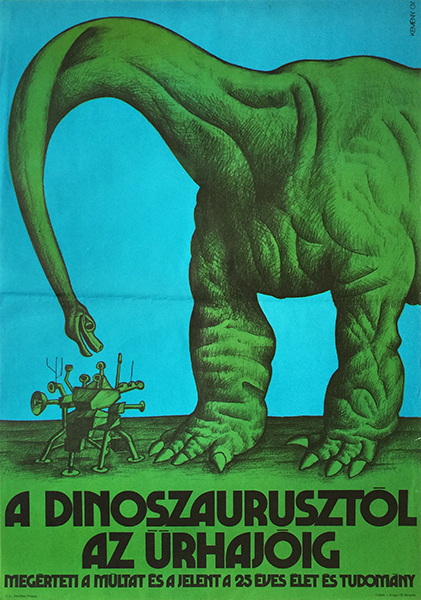 From dinosaurs to spaceships - Life and Science journal
Hungarian title:
A dinoszaurusztól az űrhajóig - megérteti a múltat és a jelent a 25 éves Élet és Tudomány plakát
Size:
A1 1 Sheet (cca. 55 x 84 cm)
Condition:
Fine, light fold marks.
Price: $400
Description:
Original Hungarian vintage commercial poster from 1971 by György Kemény.
The poster promotes a science journal, 'Life an Science'. It was created for the magazines 25th anniversary. The dinaosaur and the robot alludes to the history of mankind and implies that the magazine covers everything from the inception of life on Earth till contemporary modern technology.