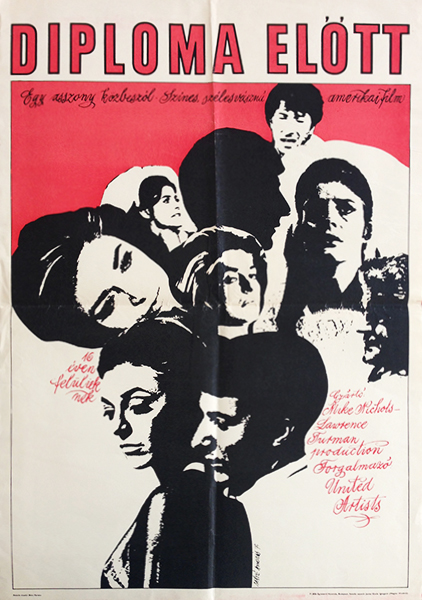 Graduate, The
Hungarian title:
Diploma előtt
Size:
A1 1 Sheet (cca. 55 x 84 cm)
Condition:
Fine, fold marks, creases and tears along the border.
Price: $1200
Description:
The Graduate is a 1970 vintage Hungarian first release movie poster designed by Andras Mate.
Impressive poster for this classic film. The designer, Andras Mate, only designed very few photomontage posters whereas in the 1960s it was a very popular form. In these compositions he always depicted all main characters of the movie who arranged in a way which describes their relationship to one another. This poster is a fine example of the artist's designs incorporating photomontage technique. Dustin Hoffmann, Anne Bancroft and Katharine Ross are apparent on it among other actors.