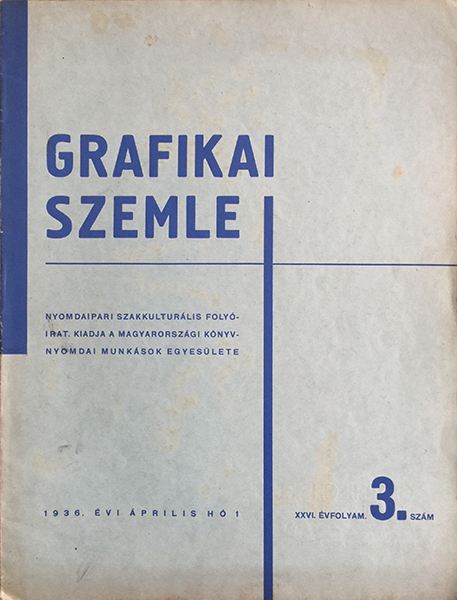 Graphics Review magazine 1936 No. 3.
Hungarian title:
Grafikai Szemle 1936. 3. szám
Size:
A4 (cca. 21 x 29 cm)
Condition:
Fine, light wear.
Material:
Paper, letterpress.
Price: $320
Description:
Graphics Review was a weekly journal for professional printing workers. The jornal was published between 1894 and 1913, and after a long cease it was published again for three years from 1936. In the 1930s most cover designs of Graphic Review carries the characteristics of modernism, such as clean, comic sans typography, geometric shapes, the application of homogenous colour blocks.