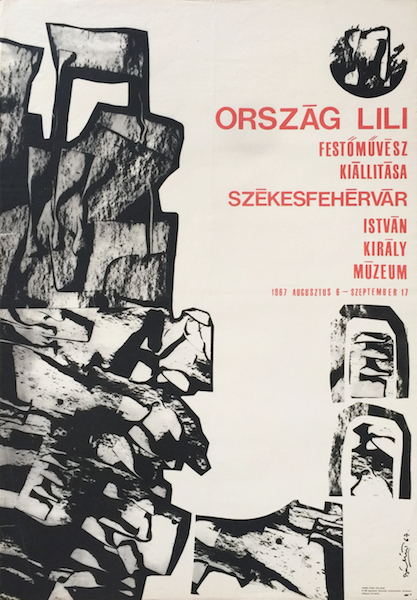 Lili Orszag's exhibition
Hungarian title:
Ország Lili festőművész kiállítása
Size:
A1 1 Sheet (cca. 55 x 84 cm)
Condition:
Fine, light fold marks and wear, small tears.
Price: $240
Description:
A sophisticated composition for an exhibition of the Hungarian artist, Lili Orszag, which was designed by fellow painter, Endre Balint. Lili Orszag was a unique artist who lived in poverty during her life despite she was a great talent. Endre Balint was an acclaimed artist already and he wasn't only the collegue of Lili Orszag but also her master and her best friend. Therefore, for Balint designing a poster for Orszag's exhibition wasn't just a commission but an expression of friendship and respect.
He applied the back and white motives typical of Ország on the poster whilst her name and the time and place of the exhibition is written in red with a very minimalistic typography.