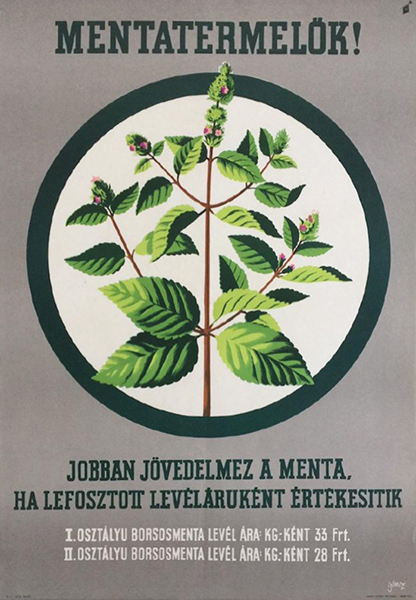 Mint producers! Sell your plant as leaf product
Hungarian title:
Mentatermelők! Jobban jövedelmez a menta, he lefosztott levéláruként értékesítik
Size:
B2 (cca. 50 x 70 cm)
Condition:
Fine, light fold marks and wear.
Price: $200
Description:
Original Hungarian vintage propaganda poster by Tibor Gonczi Gebhardt from 1960.
'Mint Producers! You can make more profit if you sell only the leaves'. The image is easy to understand: the text is clear, in the middle the mint plant is deppicted, and at the bottom the prices are offered for 1st and 2nd class herbs.