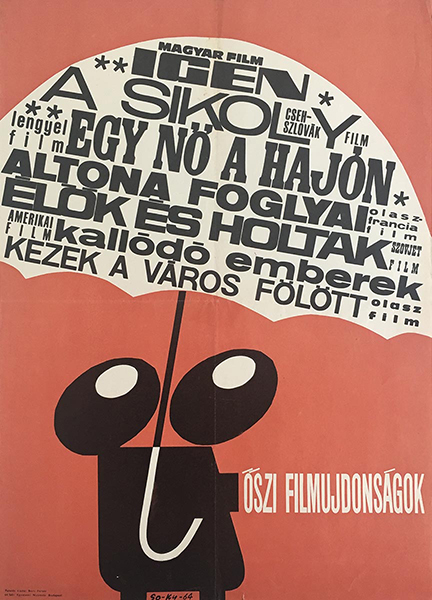 New Autumn Feature Films
Hungarian title:
Őszi filmújdonságok
Size:
A2 1/2 Sheet (cca. 42 x 59 cm)
Price: $160
Description:
It was commom in the 1960s to advertise the films screened in certain seasons. These posters usually reflected the atmosphere of that season. This piece is reflects to the rainy days of fall with the umbrella. The choice of colour also contributes to creating the autumn atmosphere.