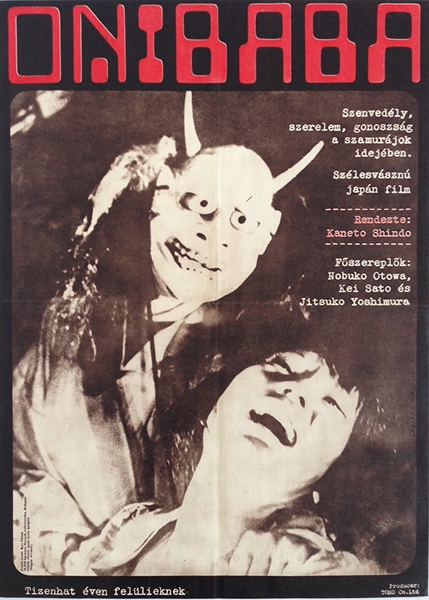 Onibaba
Hungarian title:
Onibaba
Size:
A2 1/2 Sheet (cca. 42 x 59 cm)
Condition:
Fine, fold marks, creases along the border.
Material:
Paper, intaglio.
Price: US$600
Description:
Hungarian poster for Onibaba (鬼婆?, literally Demon Hag) a 1964 Japanese historical drama horror film. It was written and directed by Kaneto Shindo. This first release movie poster was designed by Laszlo Lakner and printed in 1970. The film is set during a civil war in the fourteenth century. Nobuko Otowa and Jitsuko Yoshimura play two women who kill soldiers to steal their possessions.