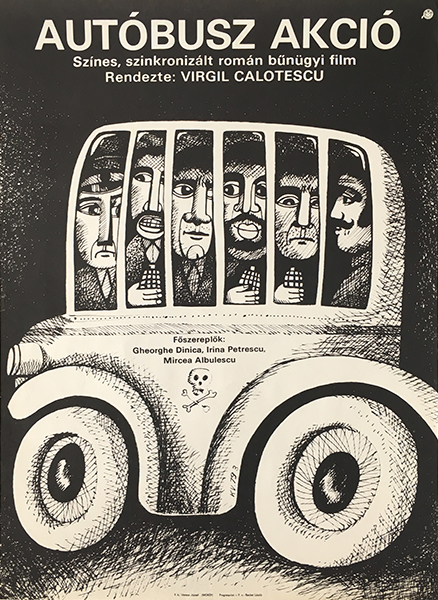 Operation 'The Bus'
Hungarian title:
Autóbusz akció
Size:
A1 1 Sheet (cca. 55 x 84 cm)
Condition:
Fine, light fold marks and wear.
Material:
Paper, offset lithography.
Price: $280
Description:
Operation 'The Bus' also known as Bus Action is a 1979 vintage Hungarian movie poster released in 1980 designed by Vilmos Kovacs.
Actiunea Autobuzul is a 1978 Romanian film.
In 1950 a Western spy is clandestinely parachuted into Communist Romania to retrieve secret WW2 codes and agent lists and also to assist a group of anti-Communist guerrillas escape but the Communist police is setting a trap.
Director: Virgil Calotescu
Writers: Mircea Gandila, Ioan Grigorescu (screenplay)
Stars: Mircea Albulescu, Aura Andritoiu, Ion Anghel
(source: imdb.com)