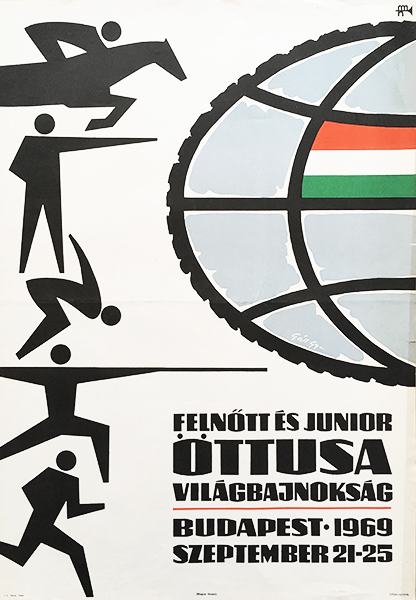 Pentathlon World Championships
Hungarian title:
Felnőtt és Junior Öttusa Világbajnokság
Size:
B2 (cca. 50 x 70 cm)
Condition:
Fine, fold marks, small tears, discolouration along the right border.
Price: $240
Description:
Modern poster for the Pentathlon World Championship in 1969. "Budapest 1969 September 21-25".
The five silhouettes shown on the design demonstrate the five different elements of the Olympic sport: riding, pistol shooting, swimming, fencing and running.