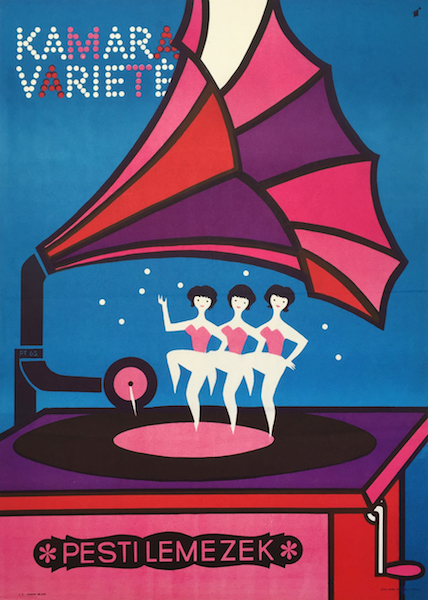 Pest Records - Chamber Variety
Hungarian title:
Pesti lemezek - Kamara Varieté
Size:
B2 (cca. 50 x 70 cm)
Condition:
Fine, light fold marks and wear.
Price: $1600
Description:
Pest Records at the Chamber Variety is an original 1965 vintage Hungarian theatre poster designed by an unknown artist (signed PT).