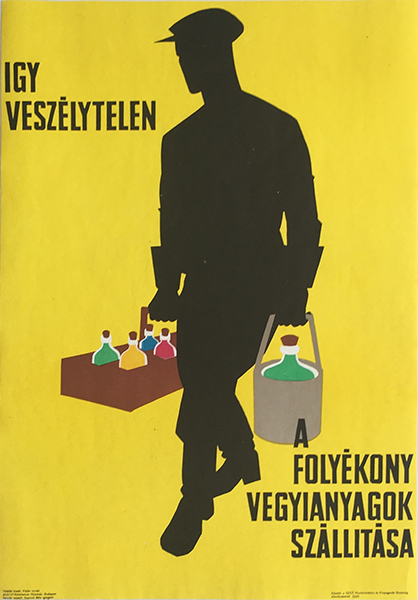 Safe method for transporting liquid chemicals
Hungarian title:
Így veszélytelen a folyékony vegyianyagok szállítása
Size:
B2 (cca. 50 x 70 cm)
Condition:
Fine, restored.
Price: $120
Description:
Decorative work safety propaganda poster from the 1964. The text says: This is the safe way of transporting liquid chemicals. The designer highlighted the message by placing the black silhouette of a worker in front of a yellow background. The silhouette reveals that he is wearing protective gloves. The chemicals also have bright colours, thus it becomes clear that they are the real subjects of the composition.