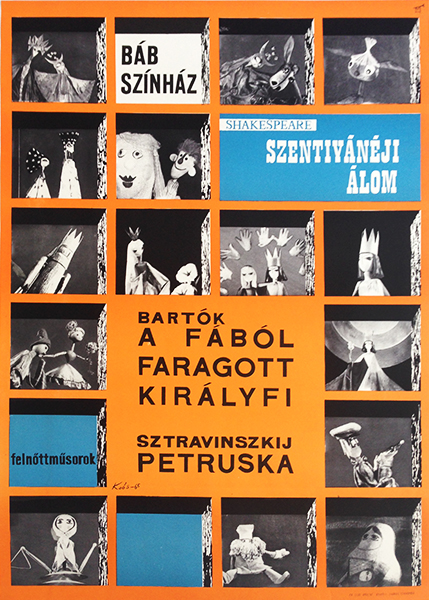 Shakespeare: Midsummer night's dream in the Puppet Theater
Hungarian title:
Shakespeare: Szentivánéji álom a Bábszínházban
Size:
B2 (cca. 50 x 70 cm)
Price: $200
Description:
Poster for advertising three performances in the Puppet theater out of which two were for afults: the Wooden Prince by Béla Bartók and Petrushka by Stravinsky. The third performance, Shakespeare's Midsummer Night's Dream was for children.
The poster consists of black and white stills of the puppet shows in front of an orange background.