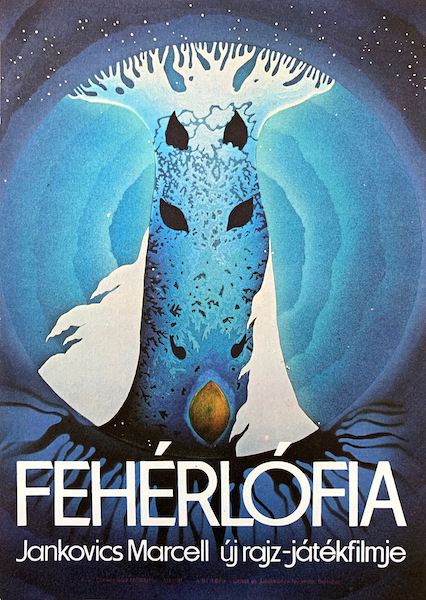 Son of the White Mare
Hungarian title:
Fehérlófia
Artist:
Jankovics, Marcell
Size:
Tram poster (cca. 17 x 24 cm)
Condition:
Fine, light wear.
Price: $200
Description:
Son of the White Mare is a 1981 vintage Hungarian movie poster designed by Marcell Jankovics.
A dethroned goddess-turned-horse gives birth to three superpowered sons who set out to save three princesses from three ancient dragons and reclaim their parents' lost kingdom from the underworld.
Director: Marcell Jankovics
Writers: László György, Marcell Jankovics
Stars: György Cserhalmi, Vera Pap, Gyula Szabó
(source: imdb.com)