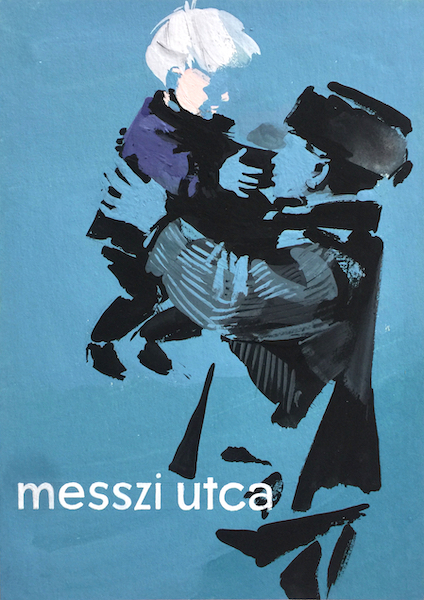 Summer to Remember, A
Hungarian title:
Messzi utca
Size:
Tram poster (cca. 17 x 24 cm)
Material:
Paint on cardboard.
Price: US$800
Description:
A Summer to Remember is a 1960 vintage Hungarian painted movie poster artwork designed by Antal Gunda for a movie that was released in Hungary in 1961.
Seryozha is a 1960 Soviet Russian film.
The mother of a 5 years old Seryozha remarries. This man becomes a friend and a confident, an adult who see Seryozha not as a child, but as a person.
Directors: Georgiy Daneliya, Igor Talankin
Writers: Georgiy Daneliya (as G. Daneliya), Vera Panova (novel) (as V. Panova)
Stars: Boris Barkhatov, Sergey Bondarchuk, Irina Skobtseva
(source: imdb.com)