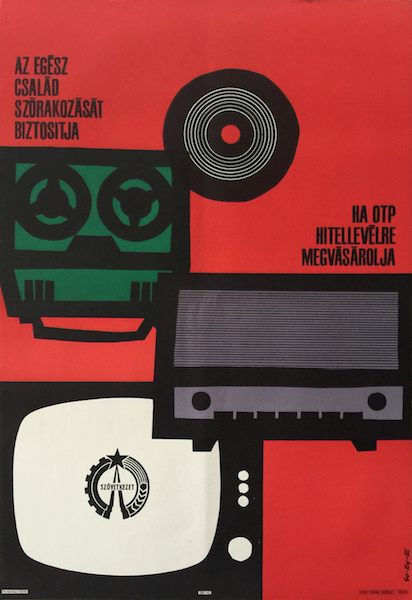 Television, Radio, Tape recorder - Family home entertainment
Hungarian title:
Televízió, Rádió, Szalagos magnó - Az egész család szórakozását biztosítja, ha OTP hitellevélre megvásárolja
Size:
B2 (cca. 50 x 70 cm)
Condition:
Fine, light fold marks and wear.
Price: $500
Description:
You can assure your whole family's home entertainment with a television, radio, tape recorder is a 1965 vintage Hungarian advertising poster designed by So-Ky.