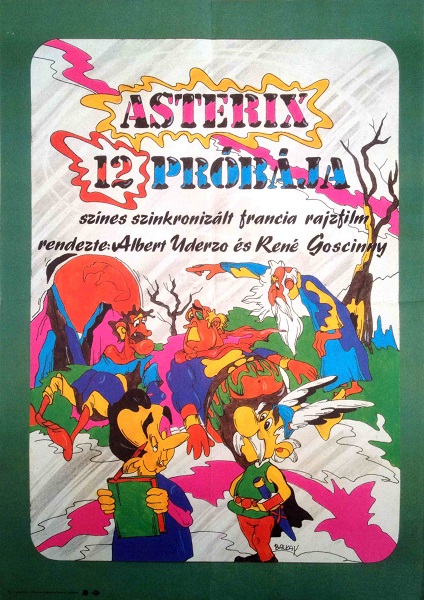 Twelve Tasks of Asterix
Hungarian title:
Asterix 12 próbája
Size:
A1 1 Sheet (cca. 55 x 84 cm)
Condition:
Fine, with fold marks. Fine.
Price: $100
Description:
Colorful poster for a French animation movie about the adventures of Asterix. The poster design was created by László Balkay. The movie was produced in 1976, its release in Hungary was in 1988.
Twelve mighty tasks to prove the Gauls are gods or mortals! When Julius Cesar fears, that he will probably never be able to defeat the gaulic village of Asterix and his friends, he has the idea of offering the Gauls a deal: if they are able to solve twelve tasks that he selected, he will hand over the Roman empire to them. If not, they have to submit. (source: imdb.com)