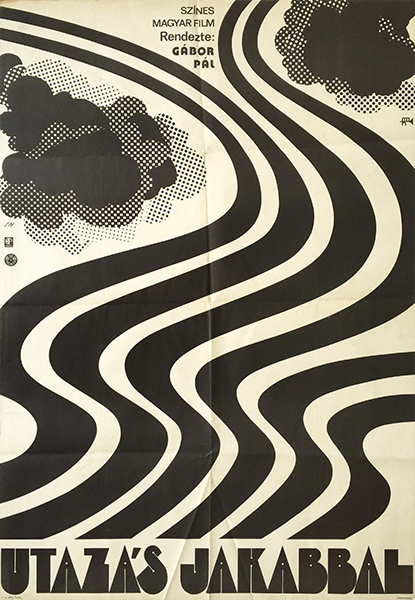 Voyage With Jacob
Hungarian title:
Utazás Jakabbal
Size:
A0 2 Sheet (cca. 84 x 119 cm)
Condition:
Fine, light fold marks.
Price: $400
Description:
Original Hungarian vintage movie poster from 1972 by Margit Sándor.
Voyage with Jacob (Hungarian: Utazás Jakabbal) is a Hungarian film directed by Pál Gábor. It was released in 1972. The film starred many great Hungarian actors of the time: Péter Huszti, Éva Szabó, Ildikó Bánsági, Moór Marianna, János Körmendi among others.