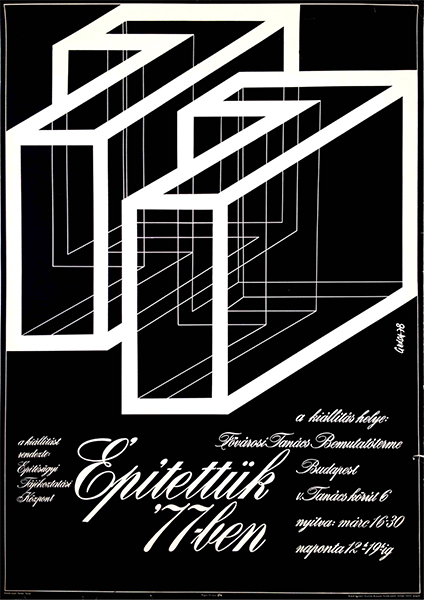 We Built It In '77
Hungarian title:
Építettük '77-ben
Size:
A1 1 Sheet (cca. 55 x 84 cm)
Condition:
Fine, tears and creases along the border.
Price: $200
Description:
Impressive poster for an architecture exhibition. The design was invented by Antal Gunda, who created the poster of this event in every year. Each year he applied the same design with only altering the year and the colour of the background. The numbers of the date are appearing as axonometric drawings of buildings.
The event took place in the International Fair Center of Budapest, between 16-30 March, 1978.