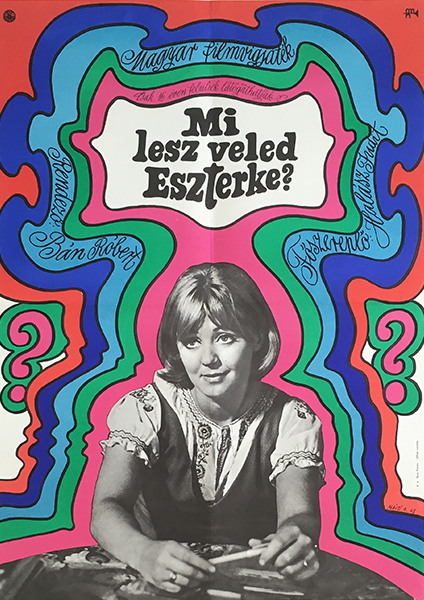 What Will Become of You, Esther?
Hungarian title:
Mi lesz veled Eszterke?
Size:
A1 1 Sheet (cca. 59 x 84 cm)
Condition:
Fine, light fold marks and wear.
Material:
Paper, offset lithography.
Price: US$400
Description:
What Will Become of You, Esther? is a 1968 vintage Hungarian movie poster designed by Andras Mate.
Eszterke, who lives in the small town, loves her husband Zoltán. The man has an affair with Alizka, who one day moves in with him. Esther wants to take revenge, but is disgusted when she sees that men all consider her a loot. He meets a man from Pest, and does the same as Alizka, packing her belongings and breaking into the man's apartment in Budapest.
Director: Róbert Bán
Writers: Tamás Bárány (story), Peter Müller
Stars: Judit Halász, László Tahi Tóth, Marianna Moór
(source: imdb.com)