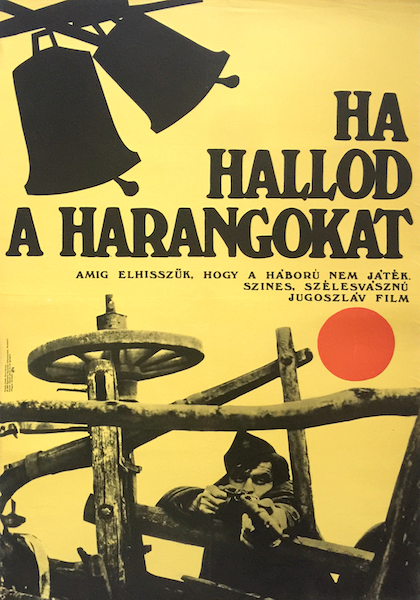 When You Hear the Bells
Hungarian title:
Ha hallod a harangokat
Size:
A1 1 Sheet (cca. 55 x 84 cm)
Condition:
Fine, light fold marks and wear.
Material:
Paper, intaglio.
Price: $160
Description:
When You Hear the Bells is a 1969 vintage Hungarian movie poster designed by Laszlo Varga.
Kad cujes zvona is a 1969 Yugoslavian film.
Partizan commisar, a Communist intellectual from Zagreb, must bring the group of Serb partizans in line.
Director: Antun Vrdoljak
Writers: Ivan Sibl (diaries "Ratni dnevnik"), Antun Vrdoljak
Stars: Boris Buzancic, Pavle Vuisic, Boris Dvornik
(source: imdb.com)