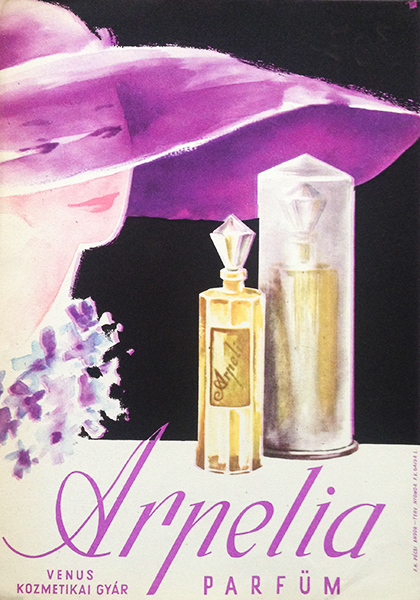 Arpelia eau de cologne
Hungarian title:
Arpelia kölni
Artist:
Size:
Unknown artist
Tram poster (cca. 17 x 24 cm)
Year:
Condition:
1960s
Fine.
Material:
Paper, offset.
Price: $100
Description:
Tram poster advertising Arpelia, a fragrance produced by Venus cosmetic factory. The painted composition shows an elegant woman in a purple hat who is looking at the advertised product. Chat Noir - another fragnrance - was the product of the Venus factory as well.