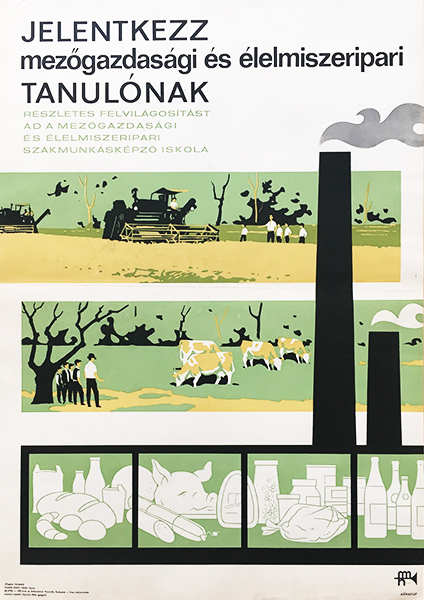 Be a Qualified Agricultural Worker
Hungarian title:
Jelentkezz mezőgazdasági és élelmiszeripari tanulónak
Artist:
Size:
Bánhegyi, Tibor
B2 (cca. 50 x 70 cm)
Year:
Condition:
1968
Fine, one horizontal fold mark, creases along the border.
Material:
Paper, intaglio.
Price: $80
Description:
Bánhegyi's poster for a governmental campaign calls the youngsters to apply for a course on agriculture and food industry at a specialized vocational school.