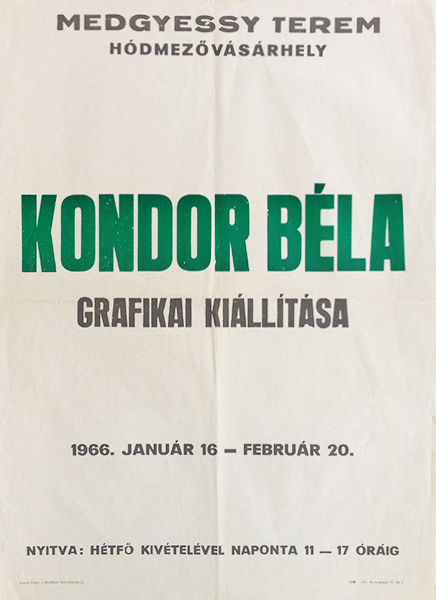 Béla Kondor - Exhibition of graphic works
Hungarian title:
Kondor Béla grafikai kiállítása
Artist:
Size:
Unknown artist
B2 (cca. 50 x 70 cm)
Year:
Condition:
1966
Fine, with fold marks. Fine.
Material:
Paper, offset.
Price: $100
Description:
Simple but decorative typographic exhibition poster from the 1960s. The exhibition took place in Hódmezővásárhely.
Béla Kondor (Pestszentlőrinc, February 17, Budapest, 1931-December 12, 1972) was a Hungarian painter, prose writer, poet, photographer, and avant-garde graphic artist. (source: wikipedia.org)