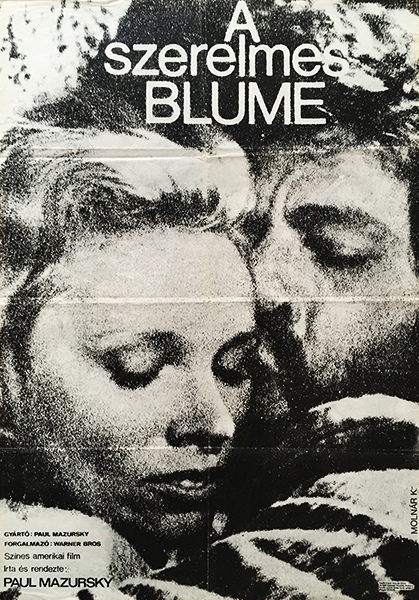 Blume in love
Hungarian title:
A szerelmes Blume
Artist:
Size:
Molnár, Kálmán
A1 1 Sheet (cca. 55 x 84 cm)
Year:
Condition:
1976
Fine. Horizontal and vertical fold marks.
Material:
Paper, intaglio.
Price: $70
Description:
Poster for an Amrican romantic comedy. Lawyer Stephen Blume, specialized in divorces, lives a paradoxical situation when, having his own marriage break up, is still in love with his ex-wife. (source: imdb.com)
The poster is a close up of the main characters, a black and white grainy photograph.