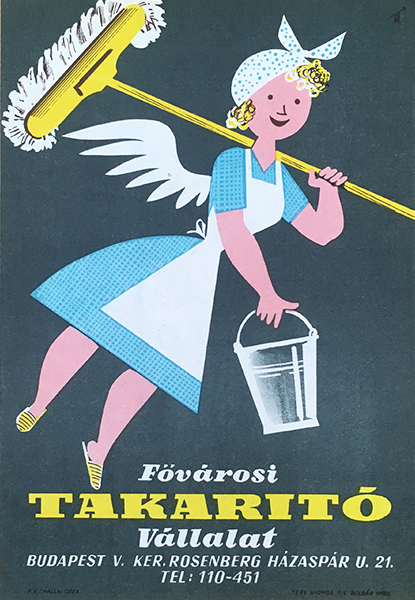 Capitol Cleaning Company
Hungarian title:
Fővárosi Takarító Vállalat
Artist:
Size:
Unknown artist
Tram poster (cca. 17 x 24 cm)
Year:
Condition:
1960s
Near mint.
Material:
Paper, offset.
Price: $120
Description:
The poster advertises the capital cleaning company. It depicts the cleaning lady as an angel, coming to help the working women who had no time left to do the housework.