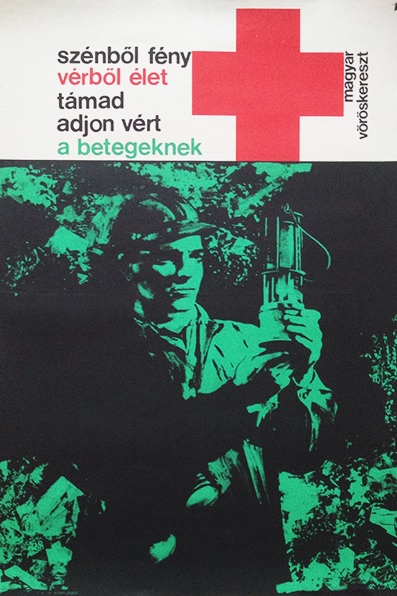 Donate Blood
Hungarian title:
Adjon vért
Artist:
Size:
Görög, Lajos
B2 (cca. 50 x 70 cm)
Year:
Condition:
1964
Fine, light creases and stains along the border.
Material:
Paper, offset.
Price: $80
Description:
The poster is promoting the donation of blood. It focuses on a health care problem which is still an issue today unfortunately. The headline says: Light from coal, life from blood - Donate blood! The poster was ordered by the Hungarian Red Cross.