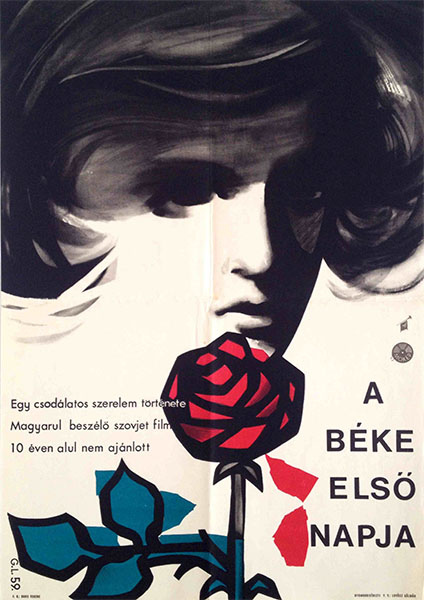 First Day of Peace, The
Hungarian title:
A béke első napja
Artist:
Size:
Görög, Lajos
A2 1/2 Sheet (cca. 42 x 59 cm)
Year:
Condition:
1959
Material:
Paper, offset.
Price: $100
Description:
The First Day of Peace (Pervyy den mira) is a1959 Soviet film directed by Yakov Segel.
The poster shows a harmonic composition, that is based on the visual contrast of the three dimensional and classical portrait of a woman's face and the flat-like and modern drawing of a rose.